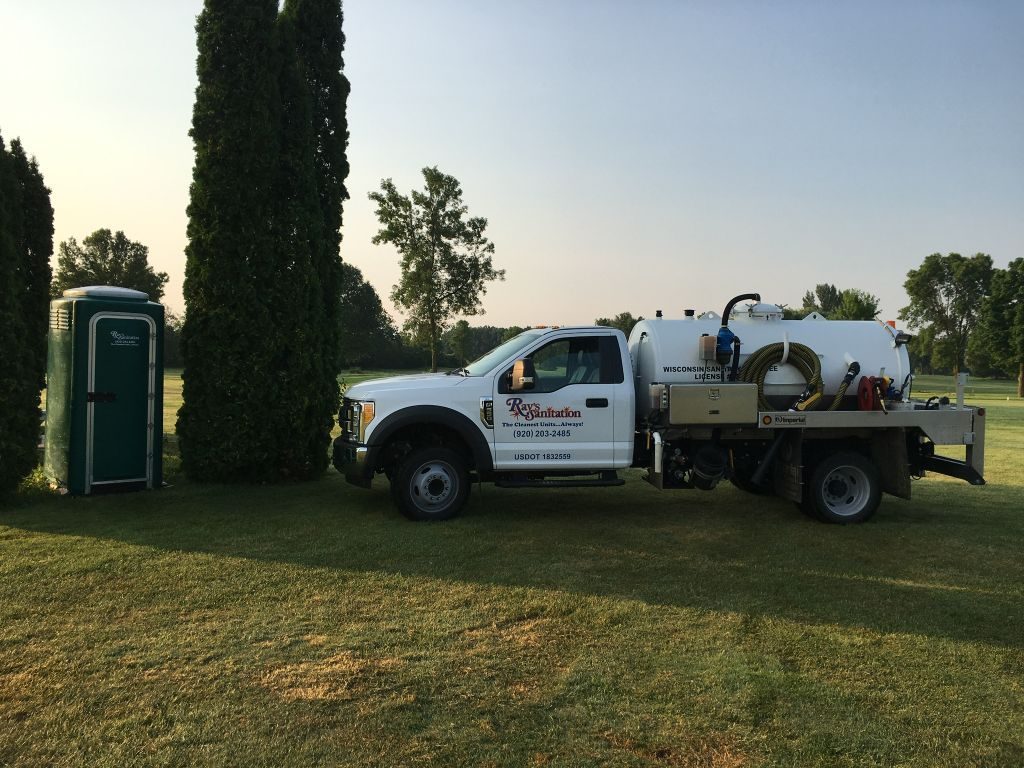 Portable Restrooms for Golf Courses
Our portable restrooms make sure your guests stay comfortable.
Ray's Sanitation provides portable toilets for golfers when they are too far away from the pro shop. Golf courses that offer restrooms on the course are more attractive to golfers and help to keep them comfortable–especially when beverage services are offered.
We are dedicated to providing top-quality service.
We've used Ray's Sanitation for many years for our local Half Marathon. Their units are amazingly clean, always delivered right when and where we need…
Ray's Sanitation provided excellent service to the Waterfest Concerts over the last several years! They are easy to work with, always on time, and are…
We are located right in the middle of ALL the big events, so we see heavy traffic during the summer. And without fail, one of…